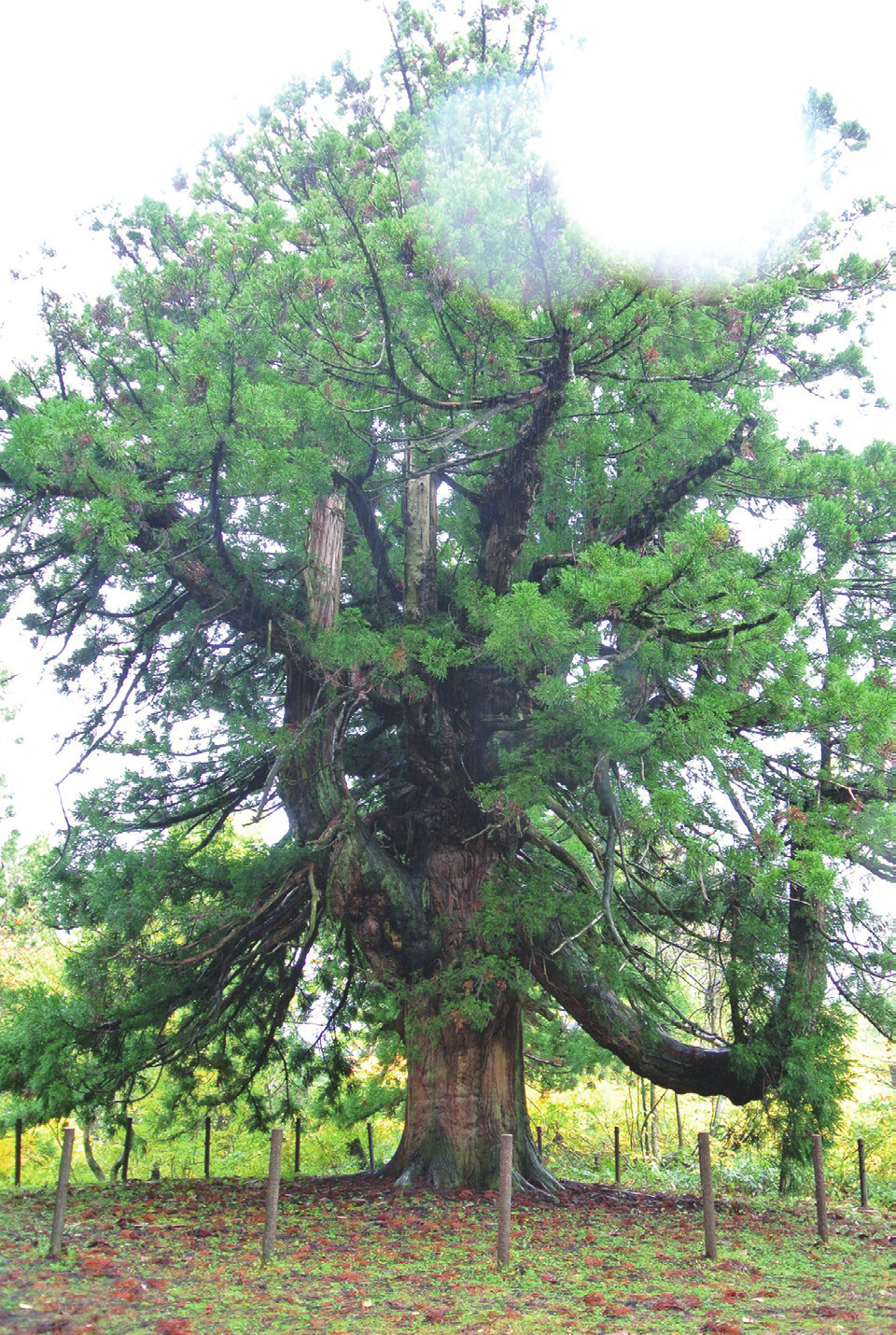 30

Ōdan-sugi at Dainichibō Temple

Dainichibo 0dansugi

(Prefectural Designated Natural Monument)

Dainichibō Ōdansugi is a giant cedar tree that towers over the grounds of the old Dainichibō lodge at the Ōamiguchi entrance to the mountains. The tree is an estimated 1800 years old, is 27m tall, with an 8m circumference at the roots, and a 6m wide trunk. This is a key location along the Rokujūrigoe Kaidō where pilgrims clasp their hands together to pray for successful completion of their Shugyō training.