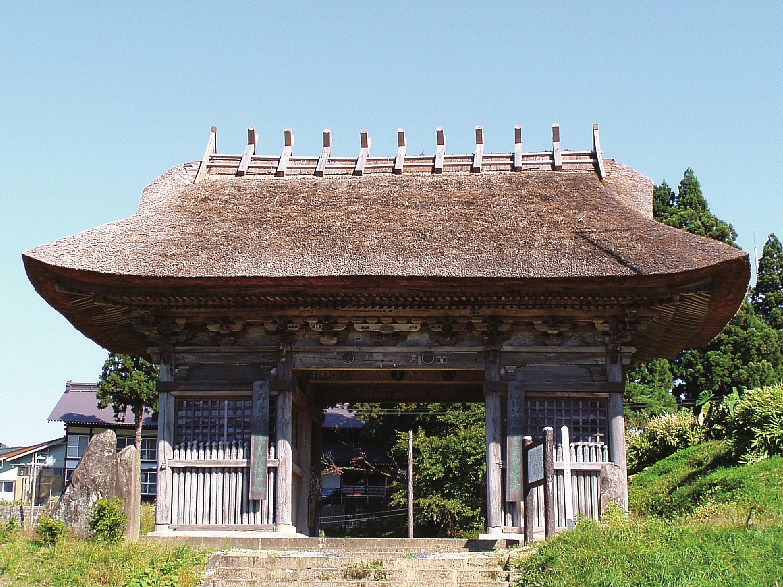 29

Niō Gate at Dainichibō Temple

Dainichibo Niomon

(Prefecturally Designated Tangible Cultural Property)

Dainichibō is the administrative temple of one of the Happō Nanakuchi entrances, the Ōami entrance, a training dōjō for visitors to Mt. Yudono, and the shrine of a mummified "Buddha of the flesh" (St. Shinnyokai). Statues of Fūjin, god of wind, and Raijin, god of thunder, can be found at the Niō Gate, as can the enshrined statues of Niō, the Deva kings.