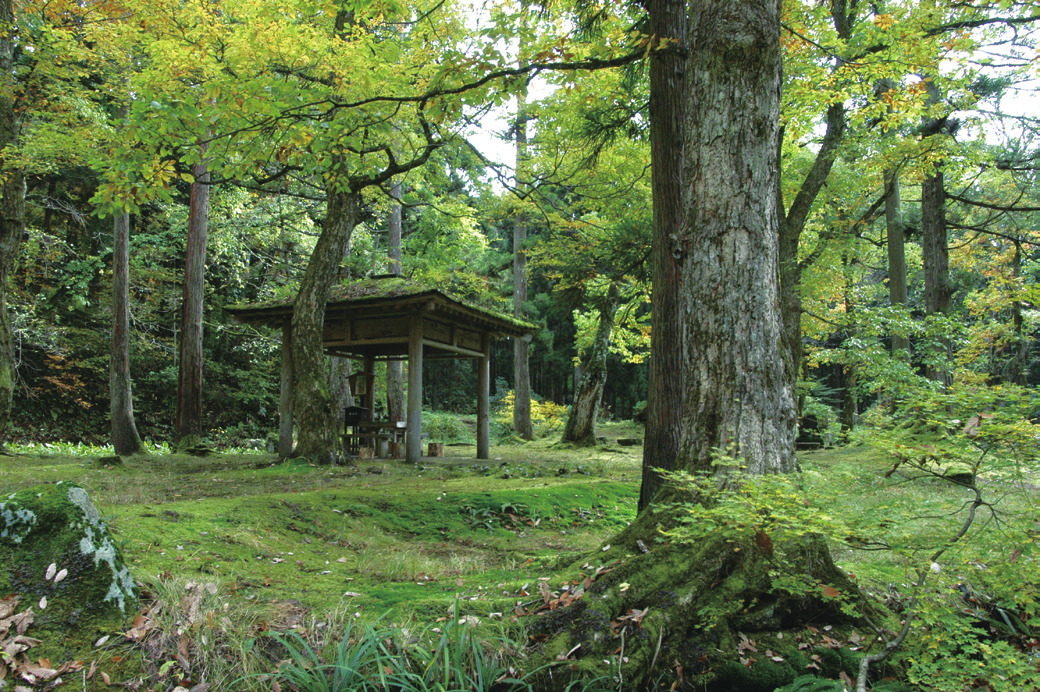 7

Minami-dani:Mt. Haguro's Southern Valley

Hagurosan Minamidani

(Designated Yamagata Prefectural Historical Site)

The southern valley on Mt. Haguro houses the remains of Shikkōji temple. The temple, located 400m along the path after turning right at the base of the San-no-Zaka steps, is where Matsuo Basho stayed while on his journey writing The Narrow Road to the Deep North. The place has become a hidden sanctuary on Mt. Haguro due to its tranquil atmosphere, which makes one feel as if time is standing still.