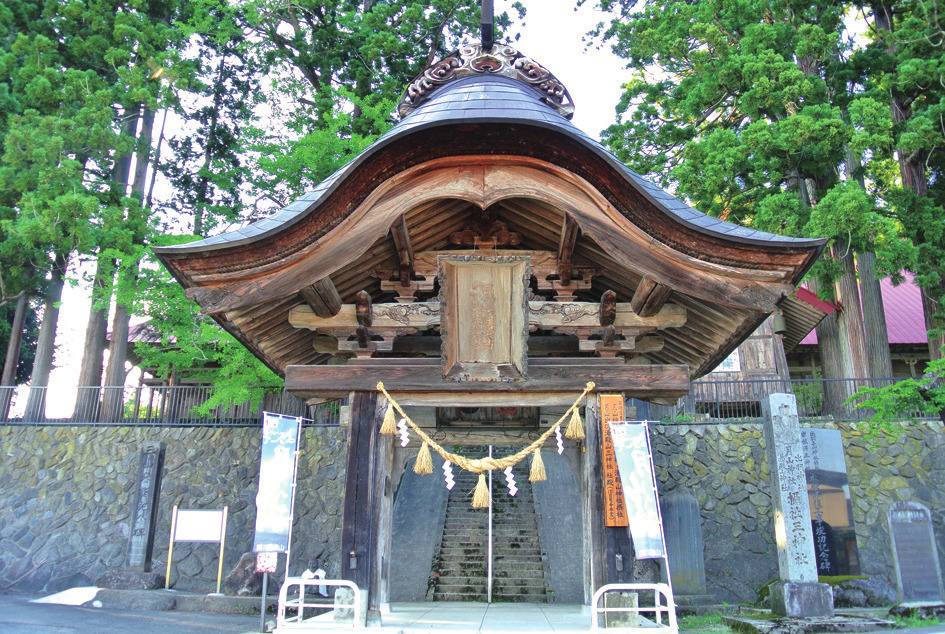 21

Branch Shrine of Gassan Shrine, Ideha Shrine, Yudono-san Shrine & Gassan-Ideha-Yudono-san Sanjinja Satellite Shrine (Former Nichigatsuji Temple Main Hall)

Gassan Jinja Ideha Jinja Yudonosan Jinja Sessha Gassan-Ideha-Yudonosan Sanjinja Shaden (Kyu-Nichigetsuji Hondo)

(Nationally Designated Important Cultural Property)

This hall is located at the Iwanesawa entrance, one of the Happō Nanakuchi entrances to the mountain, and was built in honor of the three spirits of Mt. Gassan, Mt. Haguro, and Mt. Yudono. The former Nichigatsuji temple was first built in 1387, with the current iteration being a reconstruction; however, the priceless building still maintains the structure it had before the separation of Shinto and Buddhism, and is the biggest wooden structure in the Tōhoku region.