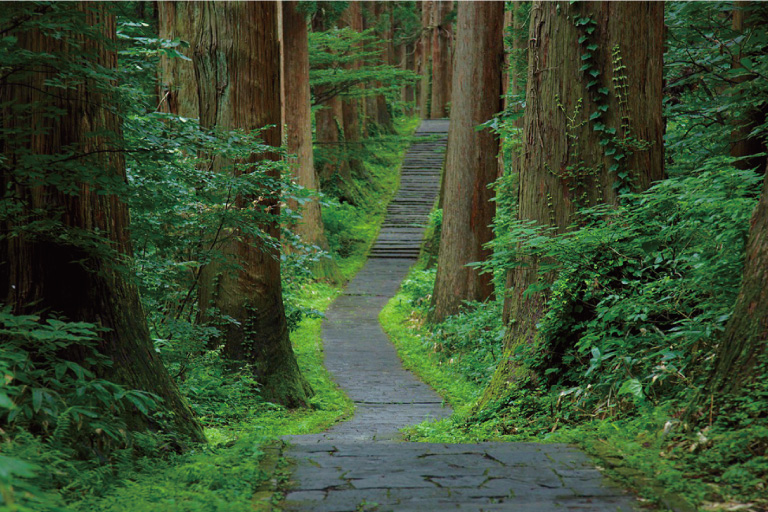 4

Mt. Haguro Japanese Cedar-lined Path

Hagurosan Suginamiki

(Nationally designated significant natural monument, awarded 3 stars in the Michelin Green Guide Japan)

The 580 cedar trees that line both sides of the path are 350 to 500 years old. Seeing lines of Yamabushi or other pilgrims wearing shōzoku garments passing through the impressive trees is now a characteristic of summer.