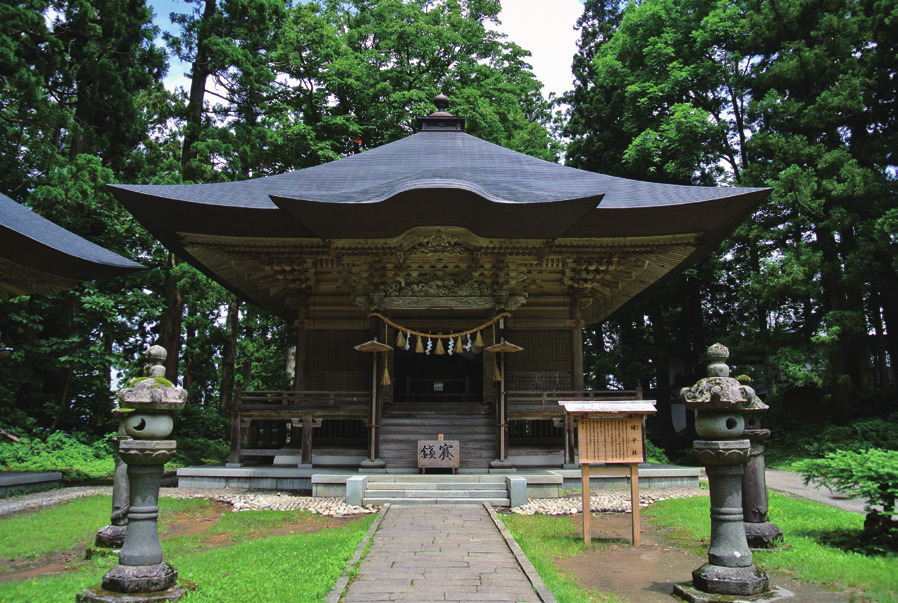 10

Mt. Haguro Hachiko Shrine

Hagurosan Hachiko Jinja

(Designated Important Cultural Property of Tsuruoka City)

This shrine is dedicated to Prince Hachiko, who enshrined the Three Mountains of Dewa and was said to have saved people from their suffering in his day. The shrine was originally a Buddhist hall built to commemorate the founding of the mountains; however, Mt. Haguro became exclusively Shinto following the separation of Shinto and Buddhism, so in 1874    it was renamed to Hachiko Shrine.